REGIÓ7, Francesc Galindo 08.12.2016
CIENCIA PARA LLEVAR, 18-NOV-2016
Por Manuel Souto, ICMAB
El premi nobèl de física ha reconegut el treball dels investigadors britànics David Thoules, Duncan Haldane i Michael Kosterlitz per la seva recerca sobre nous estats de la matèria.
CIBER-BBN

Jaume Veciana lleva más de 20 años liderando el trabajo del grupo Nanomol en los campos de la nanomedicina y el procesamiento de materiales moleculares y poliméricos para aplicaciones biomédicas. Coordina, además, las plataformas del CIBER-BBN y es director científico de NANBIOSIS. En esta entrevista, adelanta alguna de las líneas maestras del Plan Estratégico de esta Infraestructura Científico-Técnica Singular, que incluye una clara apuesta por su internacionalización.
A surprisingly large magneto-optical response occurs when mobile electrons in a cooled material become trapped by their interaction with the surrounding lattice.
M. ROSA PALACÍN PEIRO (ICMAB-CSIC), Coordinadora de ALISTORE-ERI, Instituto Virtual de Investigación Europea, es investigadora en el Instituto de Ciencia de Materiales de Barcelona (ICMAB-CSIC) y desde hace 18 meses vicedirectora.
A versatile technology, 3D printing has not only set the gears in motion for a manufacturing revolution but has also been a big help in promoting STEM education amongst younger generations.
Barcelona, 16 may (EFE).- Investigadores del Instituto de Ciencia de Materiales de Barcelona del CSIC y del Imperial College de Londres han descubierto que los polímeros con estructura molecular sin curvatura son los mejores para captar energía solar.
EL PERIÓDICO DE ARAGÓN, 11/04/2016
Más de 200 expertos de 28 países participan en la XX Conferencia Internacional de Compuestos Solidos de Elementos de Transición (SCTE 2016), en la que se debatirán las últimas tendencias de la investigación básica y aplicada en ciencia de materiales.

LA VANGUARDIA, 31-3-2016
Praga, 31 abr (EFE).- El acceso a memorias digitales de bolsillo a prueba de campos magnéticos ya no es ciencia ficción, y lo que es un hallazgo digno de revistas especializadas se ha visto acompañado por un prototipo cuyo funcionamiento se puede verificar en casa.
Hasta ahora se pensaba que la superconductividad y el magnetismo eran fenómenos excluyentes, pero investigadores del Instituto de Ciencia de Materiales de Barcelona y del Sincrotrón ALBA han encontrado una nueva fuente de magnetismo derivada de defectos puntuales en un tipo de superconductor: los cupratos de alta temperatura. El descubrimiento ayudará a mejorar las propiedades de estos materiales.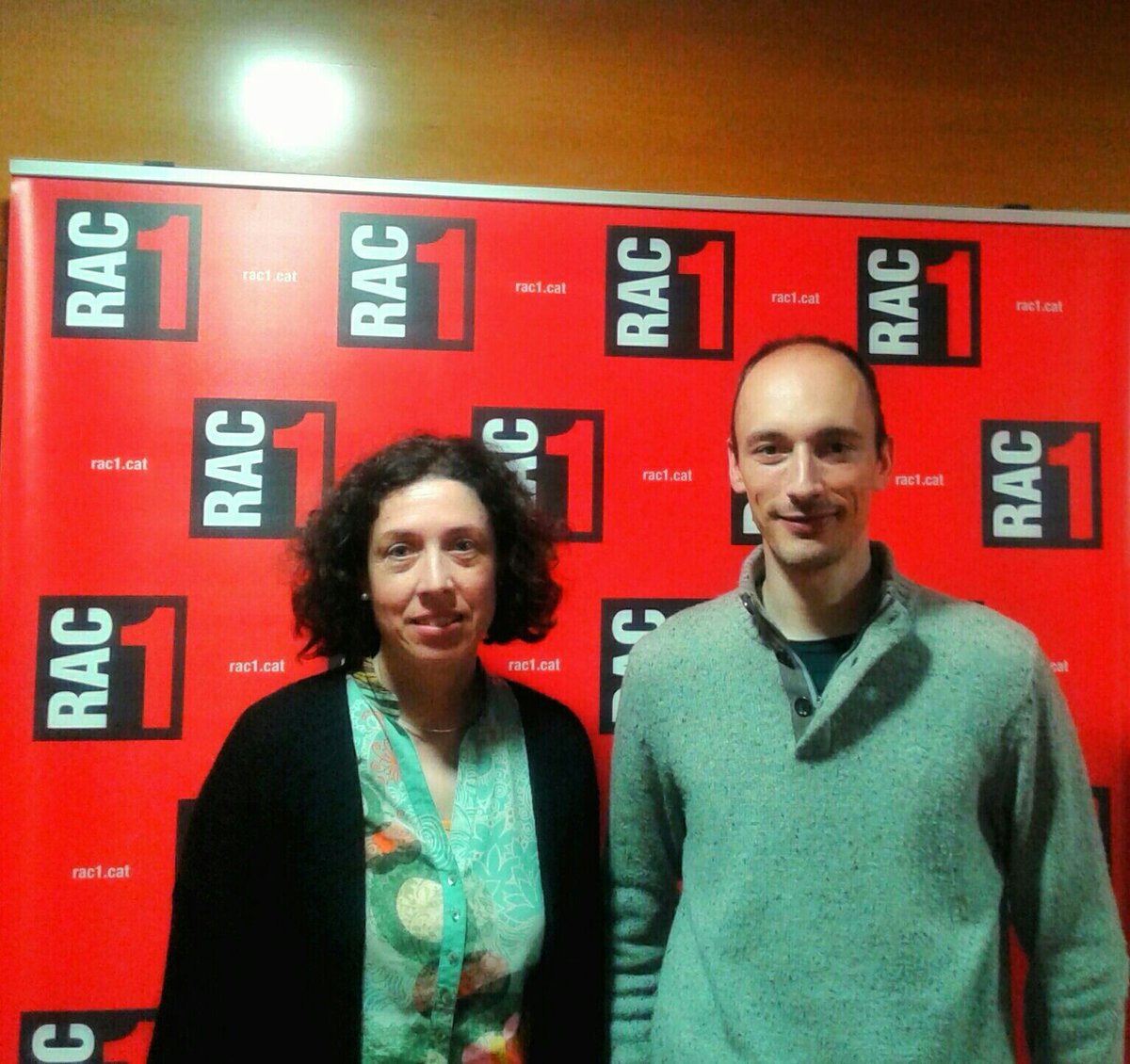 Divendres, 26-2-2016: Els reptes de les bateries, debat al programa "No ho sé" de RAC1 amb Rosa Palacín, sotsdirectora de l'ICMAB i Carles Garrigues, profesor en la Universitat Oberta de Catalunya
Samsung ha suspès la venda del Galaxy Note 7 a tot el món. Després dels nous casos d'incendi de bateries d'aquest model, ahir ja va aturar la producció per segona vegada i, ara, n'han tornat a aturar les vendes. Ho justifiquen per garantir la seguretat dels usuaris.
LA VANGUARDIA, 25, SEPT 2016
Trabajar en la investigación, desarrollo y comercialización de productos innovadores, en campos con tantas expectativas de futuro como la energía, puede ser la clave del éxito para una nueva empresa.
News on Organic Photovoltaics: The scientific paper "Exploring the origin of High Optical Absorption in Conjugated Polymers" by
ICMAB-CSIC researchers M. Campoy and A.Goñi, among others, has been commented in Nature Materials, Vol 15, July 2016, page 705 "News and Views".
OXOLUTIA S.L. (www.oxolutia.com) es una empresa de base tecnológica participada por un grupo de investigación del Institut de Ciència de Materials de Barcelona (ICMAB-CSIC) de reconocido prestigio internacional en superconductividad, que es la propiedad de resistencia eléctrica nula de ciertos materiales, mejorando la eficiencia energética.
Ahir es va celebrar el 17è Simpòsium Fundació La Marató de TV3, en què s'han fet públics els resultats de la recerca sobre lesions medul•lars i cerebrals adquirides impulsada amb els fons de La Marató 2010. Nieves Casañ va informar en aquest simposi dels resultats del projecte amb el qual va ser sel·lecionada per contribuir a 2010 .
Sus Majestades los Reyes han recibido en el Palacio de la Zarzuela a directores y representantes de los 33 centros y unidades que han sido acreditados con el mayor reconocimiento institucional a la investigación científica en España, los centros 'Severo Ochoa' y unidades 'María de Maeztu'.
Se ha publicado en Nature Materials un trabajo de Mariano Campoy del ICMAB-CSIC y Jenny Nelson del Imperial College en el que se concluye que los polímeros con estructura molecular sin curvatura son mejores para la obtención de paneles solares más efectivos. Los materiales resultantes consiguen pasar del 4% o el 5% de eficiencia al 8,5%
At the event held on April 7th 2016, chaired by Hon. Mr. Jordi Baiget, Minister for Business and Enterprise of the Generalitat of Catalonia, were presented the first 54 organizations accredited with the seal TECNIO, four of which are part of the CSIC. The accreditation is the hallmark TECNIO granted by the Government of Catalonia, through ACCIÓ to identify the developers and facilitators of differential technologies in Catalonia.
Xavi Marti 6 mar. 2016
Interesting and useless - this was the common perception of antiferromagnets expressed quite explicitly, for example, in the 1970 Nobel lecture of Louis Neel. Today, 6th March 2016, we operated the first USB-compatible antiferromagnetic memory device.
Científicos del Instituto de Ciencia de Materiales de Barcelona (ICMAB) del CSIC, en colaboración con el Instituto Catalán de Nanociencia y Nanotecnología (ICN2), el Instituto de Biologia Molecular y Celular del CNRS francés, y el King's College de Londres (KCL), han desarrollado un nanotransportador basado en nanotubos de carbono para radioterapia contra el cáncer.